Biker's memories [2]
I do not like to throw away things up to a point where I keep almost everything. Some see this as a fault. Nobody is perfect, and I'm certainly not,but at least my imperfection Is not too disturbing. At most it is cumbersome. However, it has at least a positive side, with a little perseverance and some luck I can sometimes find papers or objects that have a story and remind me of buried memories. I recently found an envelop belonging to the kind "PAR AVION" - or "BY AIR MAIL" -, you know (or not), these lightweight envelopes lined with a blue, white, red border that were used to indicate that the sender wanted the mail not being delivered by ship or in a bottle thrown into the sea, but transported by air mail. No doubt, the youngest will be be surprised, but indeed there was a time when it was necessary to give this precision and of course pay accordingly.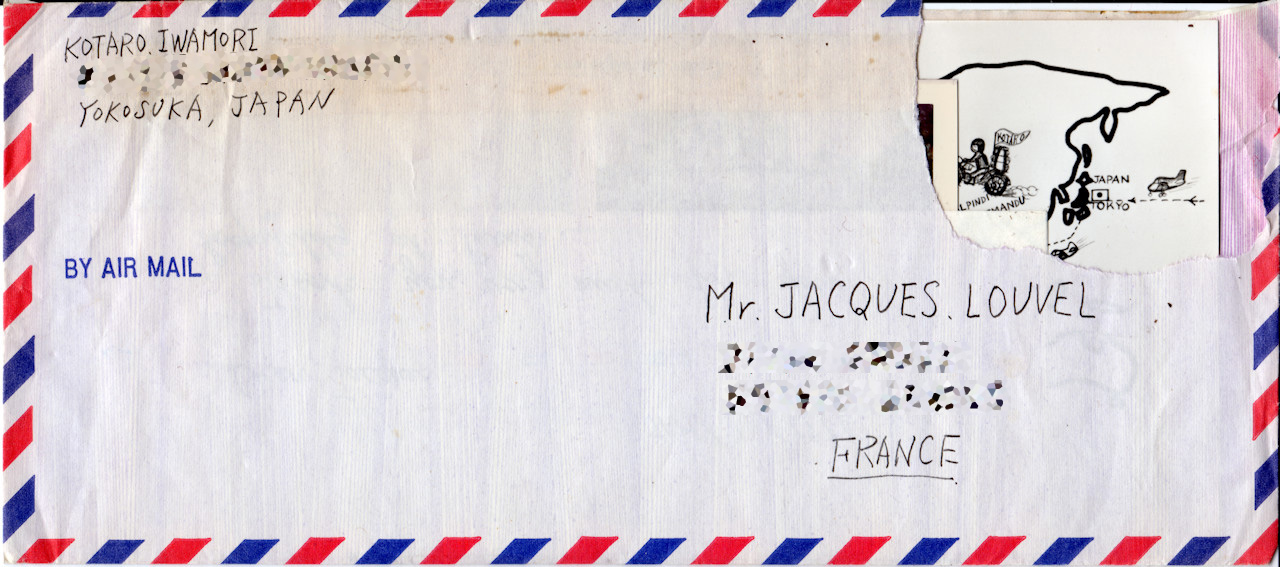 "By Air Mail" envelop sent from Japan (the stamp has been removed)
When I received the letter I was busy preparing for the defense of my doctoral thesis. I was quite heavily focused on this activity. I slipped the envelope among my papers and I forgot it there. I just find it by tidying. I must admit I am a little ashamed to have never answered my friend Kotaro, but he knows that I never forgot him. I thank belatedly Kotaro for this "postcard" that reappeared today after thirty-eight years. It followed our meeting in motorcycle when he visited France during his trip around the world. I have already told the meeting in another article (see "Biker's memories"), but the map / postcard prepared by Kotaro illuminates a little better my story.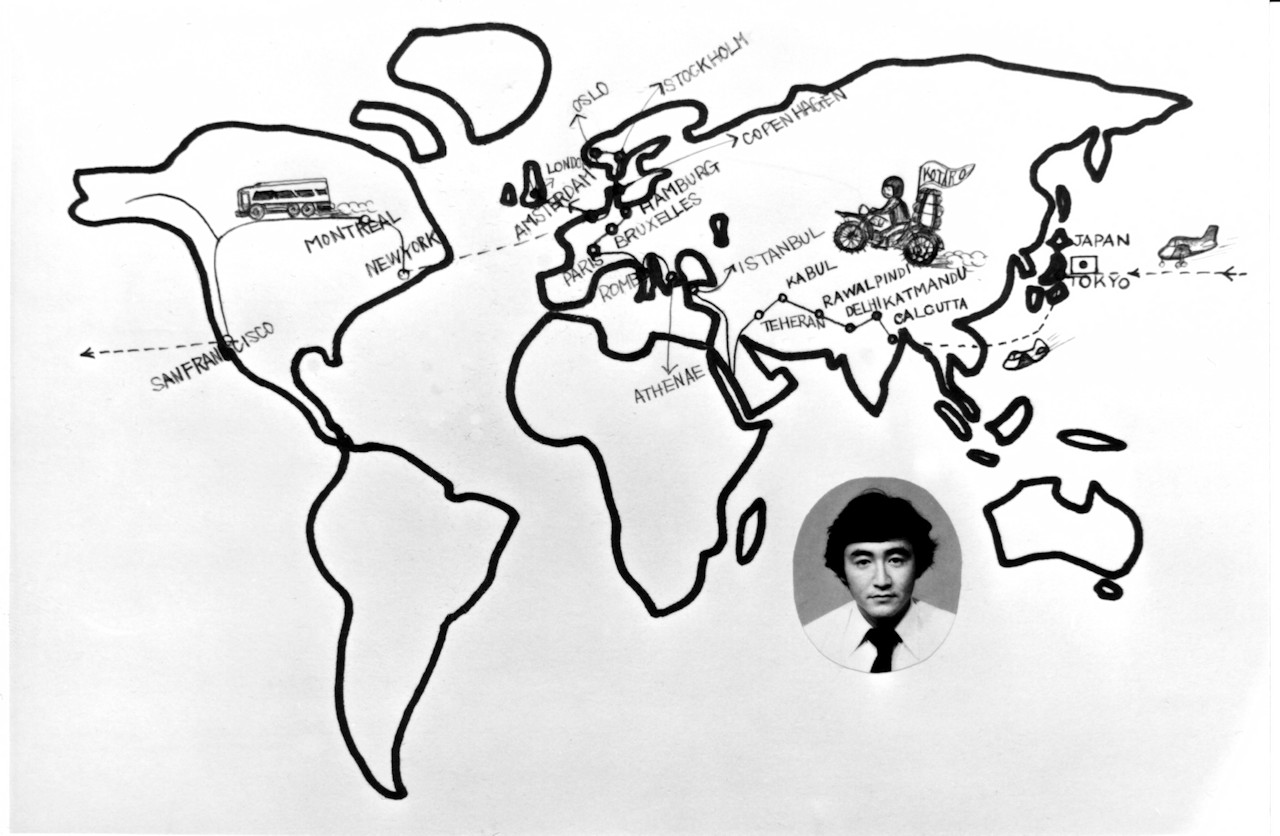 Two photos were also enclosed in the envelope. I do not know if it's me or Kotaro who held them. They were probably taken by a third party requisitioned for the occasion during a tour in Paris. The one on the right shows that I was fashionable wearing "elephant legs" trousers.
No feedback yet