L'art japonais de faire un cadeau
Le 15 Fév 2014 par
Jac Lou
•
Réagir (2) »
•
∞
Partage »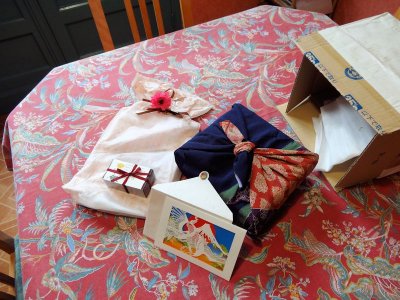 [en français plus bas]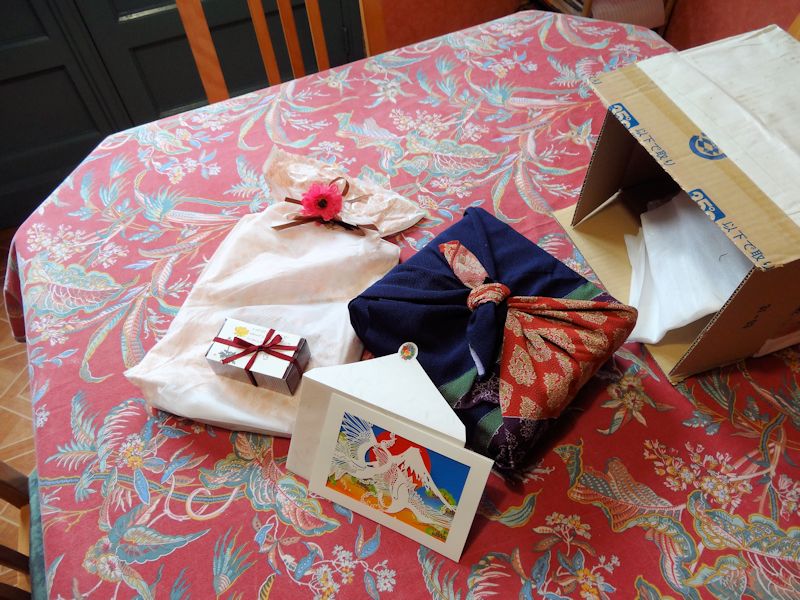 I open my mail-box - not the virtual one, the real one - and I have the surprise to find a parcel. It was sent from Jappan. Kotaro informed me that he would send something and asked to confirm my postal address, but I did not expect such a big parcel. Opening the parcel was the occasion of multiple good surprises. I share them with you, first because this increase my pleasure and second to pay tribute to the art of making a present of our japanese friends. I hope that this public display of a private event will not be offending to my friends Harumi & Kotaro.
Click here to see the lucky-cats
(maneki-neko, part of the presents).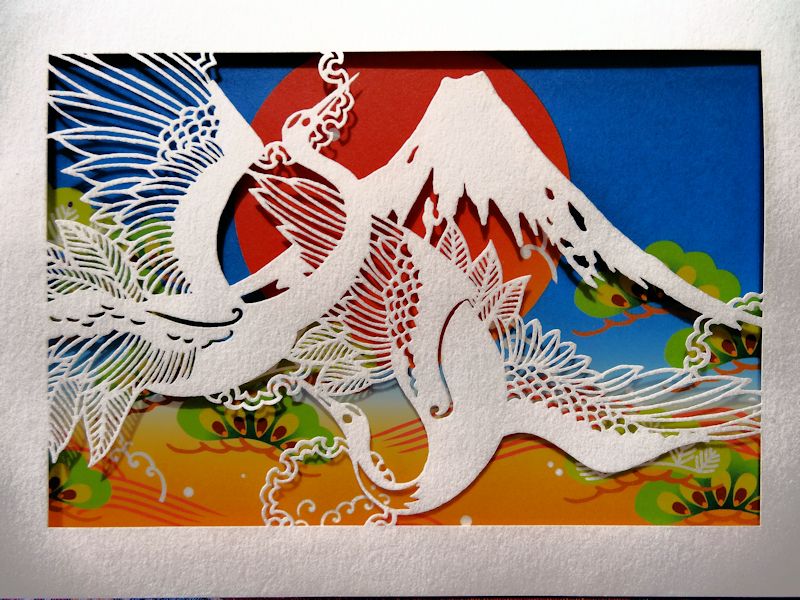 J'ouvre ma boîte à lettres - pas la virtuelle, la réelle - et j'ai la surprise d'y trouver un colis. Il vient du Japon. Kotaro m'avait informé d'un envoi en me demandant de préciser mon adresse postale, mais je ne m'attendais pas à un tel colis. L'ouverture du paquet a été l'occasion d'une succession de surprises agréables. Je vous les fais partager d'abord parce cela accroit mon plaisir et aussi pour rendre hommage à l'art de faire un cadeau de nos amis japonais. J'espère que l'étalage public de cet évènement privé ne sera pas choquant pour mes amis Harumi & Kotaro.
Cliquer ici pour voir les chats porte-bonheur
(maneki-neko, partie du cadeau)
Cliquer sur une vignette pour afficher la photo.